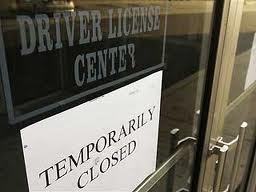 Minnesota's feuding Democrats and Republicans announced Thursday that they've agreed to a deal that will end the shutdown of state government. I guess some people think it's a big deal, but I find myself thinking, "So what?"
People have become conditioned to think that it's a big deal to have state offices close. It's certainly true that it creates some inconveniences for some folks, mostly related to business that the state is going to force you to conduct another time. Other people have made themselves dependent on checks that various state departments issue with tax money. For the rest of us, though, why would we possibly care?
There are some things that the state currently has a monopoly on, but those things could be dealt with in other ways over time. We could see the rise of new entities that own and operate various areas — competing for customers in the same way that companies compete today. Some people would choose to live outside of those "civilized" places. It's not a life I'd choose, but some people would. I want an orderly place where services are provided, but I want to know that if I'm not happy with the service or rules I get from one place, there's another place I can choose — and the rules can't be changed on me in midstream just because my neighbors decide they want to take my money or tell me what to do in some way.